Live Music | Brian Franke. NO Food Truck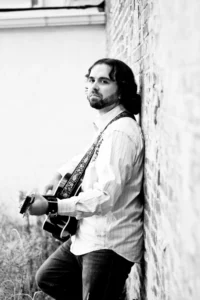 Brian Franke is an independent award-winning singer/songwriter residing in Virginia. He is known as both a frequently booked cover song musician as well as an original songwriter. Since 2009 he has made music his career playing over 250 shows each year both locally and as a touring artist. He has released two independent solo albums "Six Blocks Down" in 2010 and "Will You Finish My Song?" in 2014 as well as an EP with his duo FarAway, "Somehow" in 2013.  His music has been noted to have folk rock undertones with catchy melodies drawing comparisons to artists such as Pete Yorn, Toad the Wet Sproket, and Bruce Springsteen.
We WILL NOT have a scheduled food truck, so please feel free to pack a picnic and spend the afternoon!