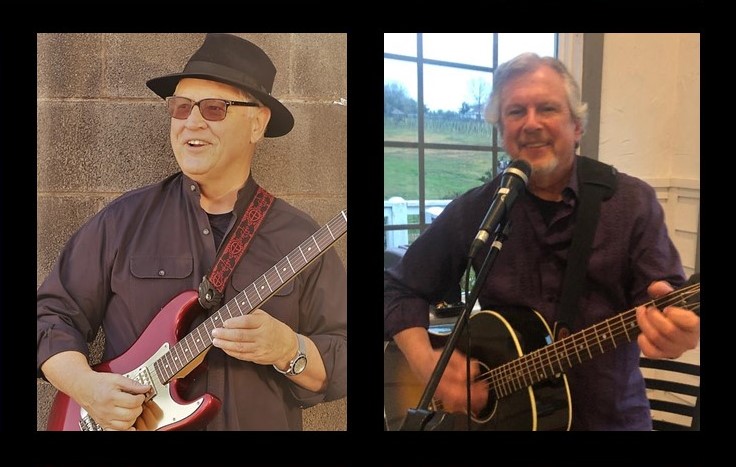 Live Music with The Dagga Boys
The Dagga Boys bring together two of Central Viriginia's most popular singer/songwriters
and guitar pickers – Ken Farmer (of Antiques Road Show fame) and Jon Spear. Their
sound neatly blends Ken's background as an extraordinary blues & bluegrass picker and
Jon's penchant for old school rock and folk music, a combination that will delight and
entertain you. The term Dagga Boy describes the old and sometimes solitary Cape Buffalo
which, despite its age, should never to be underestimated and can take down a lion.